5 Reasons You Need To Sell Your Home This Fall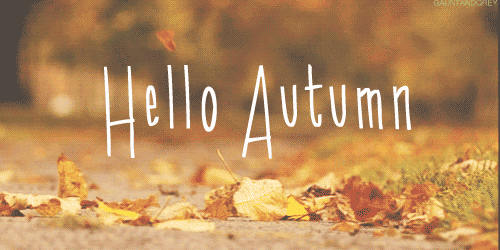 1. Demand is strong - The National Association of Realtors (NAR) Buyer Traffic Report shows that demand remains strong throughout the country. On top of this, the pool of buyers are often more serious, ready, willing, and able than in the Summer months, when they may have just gone to a few open houses for the first time.
According to CoreLogic, prices are projected to appreciate by 5.1% over the next year and mortgage rates will rise, as well. Smart buyers know that now is the time to find their dream home! While there may be less competition out there, but the buyers that show up are serious and won't drag you around - they've seen the market, and know what they want.
2. The process will be quicker - The Fall caters more corporate relocations and empty-nesters who know the market and what they want. These purchasers are generally more flexible timelines and can close when convenient for you.
The competitive market has forced buyers to do whatever they can to stand out to win deals, including getting pre-approved for a mortgage. With a more savvy purchaser, the selling process is much faster and much simpler as buyers come prepared before home shopping. According to Ellie Mae's latest Origination Insights Report, the average time it took to close a loan was 44 days.
3. Low inventory - Most of the inventory is now sold off and there is less competition. If you can market your home the right way, there will likely be little to no competition, and what competition there is, has likely been seen or will be fighting against their own price drops.
4. Curb Appeal and Lighting - There's something almost enchanting about the Fall's sunsets and the leaves' hue. With a few months until the snow covers the streets, curb appeal is a major factor when potential buyers pull up.
5. Seasonal Decor - Just as you've decorated your home outside, you'll be able to make this inside beautiful and seasonal. Aas long as it's tasteful, fall decor can help make a house look beautiful and cozy, as well. Throws and blankets are some of the most inexpensive items to help stage a home and make it feel comfortable.
The Bottom Line
While the market is shifting and sales slow down, this is still a great time to be a seller. Not to mention that this may be your last chance to get the price you want before the winter market sets in and stock away some cash for the next home of your dreams.