What's going on at Scout?
As we wrap up the summer and head into fall, the real estate market may be slowing, but we're growing faster than ever at Scout. It's been just one month since we rebranded, and we could not be more proud of our achievements.
We're also very excited to announce a few new listings and closings - some of which broke building and neighborhood records!
SOLD IN 6 DAYS IN SCOTTSDALE
LISTED IN BROOKLYN
PURCHASED IN NEW YORK CITY
SOLD IN TAMPA
PURCHASED IN LONG ISLAND
LISTED IN NEW YORK CITY
Testimonials
"The team at Scout held our hand throughout the process, and surrounded us with the most competent professionals. This personal touch created a smooth landing to an uncomplicated closing. We highly recommend checking out this cutting edge company!!"
Michael T. - Nassau County, New York - Legal Career Counselor​
"Handled in the best possible way... I will recommend you in the future"
David W. - Washington, D.C. - Litigation Partner
"Their professionalism has been unmatched and they have been a delight to work with. Their insight and knowledge has made the process much easier!"
Gregory L. - New York City - Chartered Financial Analyst
"We are under contract at a great price - even higher than I expected we would end up at!"
Kristin G. - Scottsdale, Arizona - Top 1% Realtor
Tech & Data
We're finding new ways to help our clients everyday, through the use of big data and technology. Whether it is identifying trends, finding the best service providers, or creating innovative ways to gain insight into new markets, the team at Scout. is ready to get their hands dirty in order to make sure that we can provide the resources that you need and the level of service that you deserve.
Over the last quarter, we've made incredible advancements to visualize neighborhood and market trends in ways that have not been seen before. We've also included new metrics and types of properties (commercial leasing and investment sales). In addition, our off-market property database has expanded, and we plan to introduce more service professional sectors to our platform in the next year.
How Can

Scout

.

Help You?
Scout. is more than just a real estate data company. It is a real estate advisory platform that empowers you to make better decisions around real estate, with the help of our tools. Whether buying, selling, or renting a residential or investment property or looking for guidance throughout the process, we're with you the entire way.
Want to learn more about how Scout. can help you find the advice that you're looking for? Schedule a time to speak with us! We can't wait to help!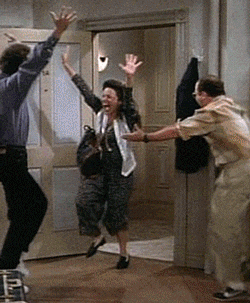 Know someone that could use Scout? Refer them to us and we'll send you a FREE Ring WiFi doorbell or Nest Thermostat, if they end up using our services.
What's Next?
We've already got some exciting news for our next updates including new partnerships and our launch into commercial sales and office rentals. Email info@trustscout.com for new opportunities, partnerships, or for general inquiries.